A car has spun out of control and hit three pedestrians who were searching for a rabbit in
Perth
.
The driver of the Ford Territory allegedly crossed onto the wrong side of Scarborough Beach Road in Doubleview causing the car swerve onto the footpath about 7pm on Wednesday.
Nine-year-old Rory Cullen's father was among the three residents hit by the car.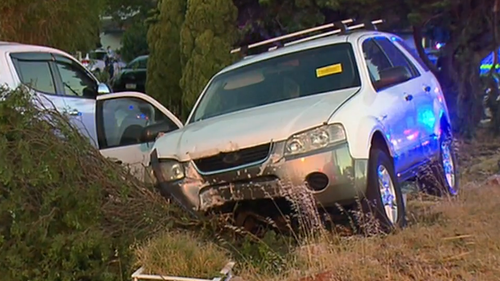 "It picked up a big bush and then smacked my dad and he just got pushed," Rory said.
The group of three were hit while trying to catch a rabbit.
"The rabbit ran across four lanes of traffic and ended up over here in this garden," Rory's mother Emma Cullen said.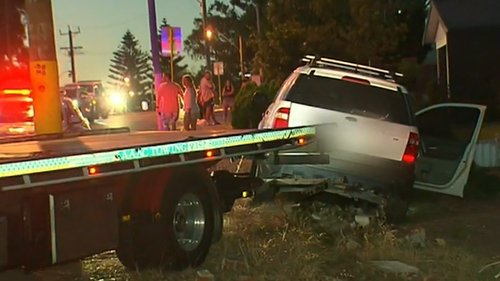 A brick wall and a bush were hit before the pedestrians and so took on most of the force.
The driver was a man in his 30s and was taken to hospital to be assessed for any injuries.
The cause of the crash remains unknown, with police investigating.