The winner of the contest will inherit the reality of inflation heading towards 18 per cent by early next year, a forecast recession and concerns over Britain's ability to light and heat family homes this northern winter amid a potential Europe-wide energy crisis.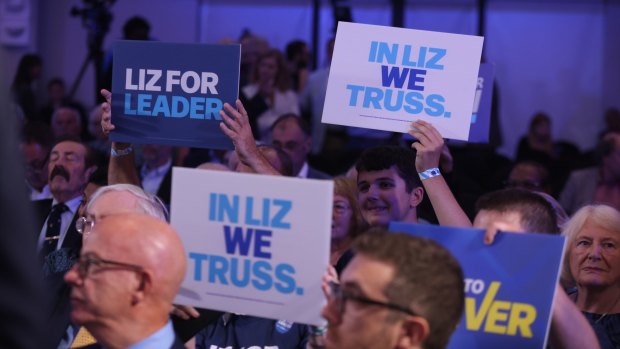 Asked if his claim that it would be "complacent and irresponsible to ignore the risk of markets losing confidence in the British economy" were about his rival, Sunak insisted it was not.
"No… it would be irresponsible for any chancellor or any prime minister to be complacent about those risk," he said.
"It comes down to borrowing. It comes down to the markets having confidence that the trajectory of the public finances is one that they have confidence in. That is a pretty standard tenet of what anyone who is investing in the UK would want to see."
Sunak said it was "the right thing" to have introduced a windfall tax, despite oil and gas producers rethinking projects in Britain because of a new 25 per cent levy on their profits, branding the policy "anti-investment" and "anti-business".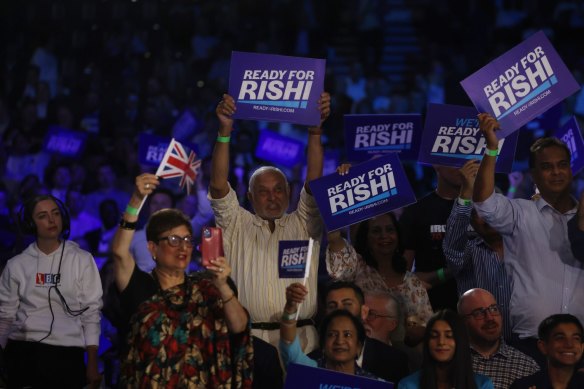 "We've got it in place, but as I said in the situation that we're in it was the right thing to do, and I'm glad I did it, to be honest," Sunak said.
Truss has pledged to push for more oil drilling in the North Sea if she wins, drawing criticism from environmental campaigners.
Amid mounting public dismay about soaring energy bills, Truss' policy advisers are thought to be discussing proposals to issue up to 130 new drilling licences. It takes nearly three decades for a licence to produce any oil and gas.
Loading
"We should be moving forward to secure our supply, and I'm afraid by successive governments there have been too many short-term decisions that have left Britain dependent on the global energy price," she said.
Both candidates still trail Johnson in popularity among members, according to a recent poll in The Observer.
When offered the choice of Johnson still being in No 10, or Truss taking over, some 63 per cent of Tory members said they would prefer Johnson to be still in charge against 22 per cent who wanted Truss. Even more starkly, 68 per cent said they would prefer Johnson than see him replaced by Sunak, who was preferred by just 19 per cent.
"I believe that with hindsight Boris Johnson will be viewed as a hugely consequential prime minister for our country," Truss said. "He delivered Brexit, he delivered the vaccine, and he also delivered on standing up to Vladimir Putin and supporting the Ukrainians."