Close to his grandmother, on whom he has modelled his chosen style of royalty, little could be more important to Prince William than preserving her legacy. The Princess, who married into the royal family in full knowledge of what her future would entail, stands ready to support him, while determined to continue protecting their three children from the unhealthier elements of life in the public eye.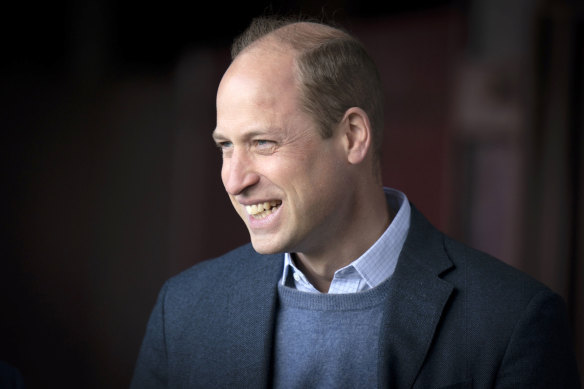 "It's very important to them to be successful royal parents," says a source. "That won't change."
In his first televised address to the nation, the King said he was "proud" to create his son Prince of Wales. The title is not inherited automatically and requires the issuing of Letters Patent before a formal investiture ceremony in Wales.
A royal source acknowledged that it would be "a bit of a bittersweet moment" and made clear that the Princess would not simply try to emulate her late mother-in-law. The source added: "The couple are focused on deepening the trust and respect of the people of Wales over time. The Prince and Princess of Wales will approach their roles in the modest and humble way they have approached their work previously.
"The new Princess of Wales appreciates the history associated with this role, but will understandably want to look to the future as she creates her own path."
Another source said: "This is her [Diana's] son and his wife, so in some ways it will be coming full circle – but it will also be a poignant reminder of what we all lost."
Their own links to Wales are long, with a schoolboy Prince William undertaking his first public engagement in Cardiff. The couple spent a happy two years in a four-bedroom country house in Anglesey, Prince George's first home.
"Wales has been an important part in the couple's life, both have a long affection for its people," a source said, noting the "happy memories" of taking George and Charlotte to Cardiff during the summer's Platinum Jubilee.
The timescale to bring in their new titles has been drastically sped up from Prince Charles's own progress to the Prince of Wales title, bestowed on him when he was just nine, before he was invested 11 years later. This time, it will be simpler: a prince and princess, both 40, who know full well how their lives as working royals will pan out.
When critics questioned why they were keeping their Kensington Palace apartment and offices when they moved full-time to Windsor, the unspoken answer was "for when the time comes". As the new King takes on his mother's duties, and the Prince in turn steps into his father's, there will be more time in London for him on the horizon. The Duchy of Cornwall, one of the oldest and largest landed estates in Britain, now falls to him, with all the management duties that entails. The annual net surplus (around $39 million a year) will be used to cover the cost of his family's public and private life, as well as being reinvested back into charitable work.
Loading
Prince William has already been attending meetings and knows the senior staff, with plans to look into using properties to help solve the problem of homelessness and urban decay. The Prince and Princess "know what they want" when it comes to their working lives, one source said, having found confidence in their passion projects. The Earthshot Prize is designed to be William's legacy project – "his Prince's Trust".
The Princess is already fully invested in her Early Years mission, setting her sights on improving the lives of the next generation.
If the new King and Queen are the face of the monarchy, it is the Prince and glamorous Princess and their engaging, endearing children who are its most popular ambassadors. Interest in their lives is still at a high, with more to come as George, Charlotte and Louis grow up and into their own royal roles.
"Are you excited?" the children's headmaster asked them about the "years ahead", when they arrived bright-eyed at their new school on Tuesday.
If the Prince and Princess of Wales were asked the same today, their answer may be somewhat more muted.
But as their future calls, they are ready to answer.
The Telegraph, London