Victoria
has recorded just under 2000 new
COVID-19 cases
from more than 57,000 tests as the state government considers shifting the emphasis from lengthy PCR testing to rapid antigen tests.
Overnight Victoria recorded 1999 new cases, taking the state's total of active cases to 16,467.
Three people aged in their 70s, 80s, and 90s died with the virus.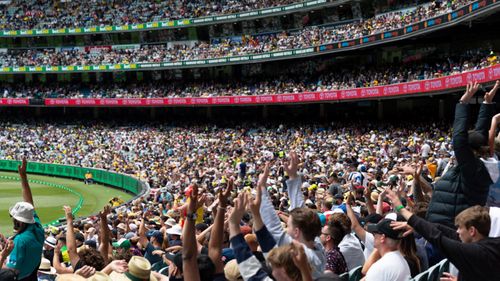 It is not yet clear what percentage of the new cases are the Omicron variant of the virus.
Despite yesterday being Boxing Day, 57,818 Victorian residents came forward to be tested for the virus.
Currently there are 368 Victorians being treated for COVID-19 in hospital, 80 of whom are in ICU wards and 38 of whom are on ventilators.
There have been 39 people cleared from ICU, referring to people who have been in hospital for 20 days and no longer need to be placed in an isolation ward.
There are currently more than 19,799 close contacts in isolation in the state.
The highest number of new cases were recorded in the local government areas of Melbourne, Whittlesea, Brimbank, Boroondara, Wyndham, Moreland, Hume, Glen Eira, Melton and Casey.
The state's full vaccination rate for residents over the age of 12 remains at 92 per cent.
Change flagged to COVID-19 testing in Victoria as lines build again
People in
Victoria
are waiting up to five days for COVID-19 PCR test results with reports a major change is being considered by the state government.
More than 30 cars were at the Albert Park site by 6am today, an hour before it opened, with many people waiting to get tested to go on holiday interstate.
As it opened the wait was around three hours.
However, the Victorian government is considering an overhaul to its isolation rules, with the potential for home rapid antigen tests to clear people from lengthy quarantine, according to
The Age
.
If it does go ahead, people who have been exposed to COVID-19 in Victoria and are asymptomatic can get cleared with an at home rapid test.
If they test positive, they will have to go for a PCR test, as will household contacts.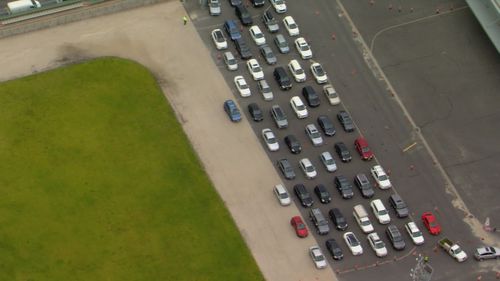 By 10am on Boxing Day, 20 clinics across Victoria had already had to close because they had reached capacity.
Victoria's COVID-19 hospitalisations rates have gone down by 18 in the past seven days.